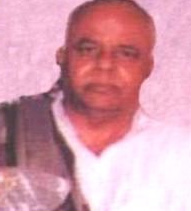 Empowring, Educating & Helping Future Pharmacist - Professionalise since 1985
Sri L.S. Ramalingaiah, the Donor Secretary and Founder of Sri Hombe Gowda Education Trust is a great Philanthropist recognized the importance of Pharmacists to the society especially to the rural poor. To fulfill the objective he started Dr. H.L. Thimmegowda College of Pharmacy in 1985 with Diploma in Pharmacy to bring awareness of Pharmacy education to the rural youth. The college has been elevated to degree level (B. Pharm) within a year of its inception. The efforts and co-operation extended by him lead the institute to grow up to Post Graduate level with best infrastructure facilities and experienced faculty to meet the present scenario.
Sri L.S. Ramalingaiah
Donor Secretary
------------------------------------------------------------------------------------------------------------------------
Secretary's Note
Dr. HLTCP is strongly aligned to an educational paradigm that focuses on empowering students with appropriate life skills and sound knowledge bearing particular relevance in the context of a globalised world.

The rigorous international academic programmes, wide array of sporting and non-sporting co-curricular options, outward bound activity coupled with a worthwhile boarding experience provides ample opportunity for students to acquire essential, leadership skills and become life long learners.

The College is second to none in the existing possibilities it has with the most modern facilities in campus and faculty rich in talent and experience.
------------------------------------------------------------------------------------------------------------------------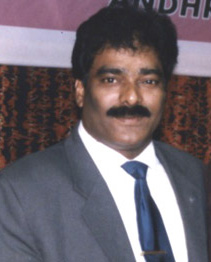 Future Pharmacists........
........... a Patient-Orinted Professional
Prof. T.V. Narayana, mentor and guide to many pharmacy fraternity taken the administrative control of Dr. H.L. Thimmegowda college of Pharmacy in the year 1997. Through his meticulous planning, hard work, vision and experience, he injected life into the institute and made it one of the prominent institutes of pharmacy in the state of Karnataka and India. Under his dynamic leadership the institute established its reputation for quality and overall grooming facilities to the student community. The intake of D. Pharm and B. Pharm courses were increase from 40 to 60 from the academic year 2002-03 onwards. M. Pharm course in Pharmaceutical Chemistry in 2004 and Pharmaceutics in 2005 was commenced in the institute after providing the required facilities. These are few of the many improvements happened under his leadership. He is striving had to improve the quality of standards by implementing novel concepts in view of globalization and need for higher standards.

He is secretary of IPA (Education Division) since 2002. He has visited Australia, South Korea, Singapore, Thailand and Malaysia to attend world congress and seminars of FIP, FAPA, SEAR-Pharm Forum and AASP. He is providing free education from the trust to the state rank holders in Diploma and Degree. His wish is to make the institute a Research Centre and Drug testing Laboratory of International standards that could be of a great help to the deserving rural poor. Parents and students are invited to be part of HLTCP family, sharing common ideals to enrich education and experience of the students.
Prof. T.V. Narayana
Vice-Chairman
Vice-Chairman Note
Dr. HLTCP aims to deliver an international programme beyond the limits of academic curriculum. It offers to deliver a wholesome and sound education is a state-of-the-art setting.

Our expectations are high, not only from our students but also from our staff as well. Each one must recognize the value of caring and motivational atmosphere and be aware of the need to work in partnership with industries for the future success of the students and to prepare for the opportunities, responsibilities and experience.